Forum Südliches Afrika, 24. November 2022: Violence in South Africa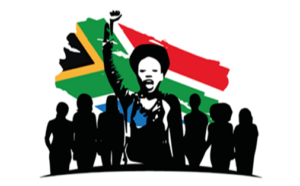 Violence in South Africa –
A crisis out of control or a social problem that can be prevented?
Vortrag von Matodzi Michelle Amisi
Online-Veranstaltung in englischer Sprache
24.11.2022 – 19:00 Uhr
Violence in South Africa is often portrayed as an ever worsening problem. Much of the conversations discusses the nature of the magnitude of problem and its different manifestations, either focusing on latest national crime statistics or public cases. However, there is complexity that gets lost when we present violence this way. Lost also is sight of what can be done to prevent or reduce violence. Drawing on recent work of the Violence Prevention Forum, the presentation will share lessons from recent evidence of what holds promise to prevent violence in South Africa and challenges and opportunities with current attempts to prevent violence at scale. The presentation will aim to stimulate discussions about possibilities to expand building on this growing work in ways that can move the dial in lived experiences of people in South Africa.  
Matodzi Michelle Amisi is a research/evaluation consultant with extensive experience in government/public administration in South Africa. She is a senior research consultant at the Institute for Security Studies in Pretoria. From 2007-2013 she worked in the South African government. She was part of the team that established the National Evaluation System in South Africa. She lectured in MPHIL and Master's in public policy at the Nelson Mandela School of Public Governance at the University of Cape Town. Matodzi Michelle Amisi has a keen interest in M&E and evidence use in the violence prevention sector, focusing on what works to prevent violence against women.